Speed-Related Catskills Car Crash Injures Four Young Local Residents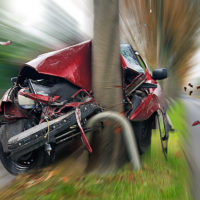 Speeding is a persistent problem on US roads, and the Hudson Valley is no exception. Speeding makes fatal crashes more likely for a number of reasons, and drivers who cause a crash while traveling at an excessive speed may face personal liability for their reckless behavior. A recent local crash provides a tragic example of the lethal power of speed. Read on to learn about the accident, and contact a seasoned Poughkeepsie attorney if you've been injured in a Hudson Valley car crash.
Excessive speed a common factor in fatal crashes
While driving drunk is one of the most dangerous things that a person can do on the road, it is far from the most commonly-practiced dangerous driving behavior. As we shared in an earlier post on our blog, the National Transportation Safety Board has found that speeding is a factor in as many fatal accidents each year as is drunk driving. Additionally, the National Highway Traffic Safety Administration found that speeding was a major factor in over 10,000 roadway deaths in 2016. Speeding shortens the amount of time that drivers have to react to an event occurring in the roadway ahead, increases the amount of time it takes to bring the speeding car to a stop, reduces the amount of control that the speeding driver has over their vehicle, and reduces the effectiveness of the vehicle's safety features while also making a crash more likely.
Local accident an example of the dangers of excessive speed
A tragic recent accident is an example of the dangers of speeding. Earlier this spring, a 17-year-old girl was fatally injured in a crash in the Greene County town of Hunter. Local law enforcement responded to a crash on State Route 23A near Horse Shoe Bend, finding a single-vehicle crash where all four of the vehicle's occupants were injured. The driver, a 17-year-old boy, will face several criminal charges that include negligent homicide, reckless driving, and speeding. Speeding drivers in New York can be charged with reckless driving when they are believed to have been traveling at more than 30 mph over the posted speed limit.
If you or a loved one has been the victim of a serious accident in New York, get help seeking the money you may be owed for your injuries by contacting the professional and effective Poughkeepsie auto accident lawyers at the Law Office of Taran M. Provost, PLLC for a free consultation at 845-675-3243, with an additional office in Mahopac.