Your Car's Black Box, and the Information it Records, Can Be Useful in a Crash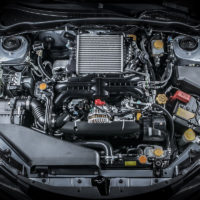 Everyone knows that commercial airplanes are equipped with so-called "black boxes," which record information about the mechanical state of the airplane, as well as audio from the plane's cockpit. Did you know that the car you drive likely has a similar device? Event data recorders, installed in 96% of cars manufactured in 2013, are on the path to being a universal fixture required to be installed in every new car.
Event data recorders in cars first rose to public prominence after a minor scandal within the Massachusetts state government. In 2011, Timothy Murray, then the state's lieutenant governor, had been involved in an accident where his state-issued car was completely totaled. Murray claimed that he had been driving safely at the time of the crash, both within the speed limit and with his seatbelt buckled. However, subsequent analysis of the car's event data recorder showed that Murray had been traveling at 100 mph without a seatbelt on when the crash occurred. The recorders were first engineered in the 1970s to help manufacturers learn about how and when the first airbags would deploy, but carmakers quickly began to expand the recorder's uses as a means to monitor safety and performance.
The devices are now required by the National Highway Traffic Safety Administration to record a minimum of 15 forms of data, including the speed at which the car was traveling, the force of any impact, whether or not airbags were deployed, whether the brakes were being applied, and whether the driver and passengers were wearing their seatbelts. Manufacturers may also record additional forms of data about the car's performance and functioning, though the additional data need not be disclosed publicly. Normally, the device is constantly collecting, then recording over, data each five seconds. A number of events can trigger the event data recorder to hold onto the data it records rather than tape over it, including the car running off the road, deploying or nearly deploying its airbags, or suffering a serious impact. Analysts and experts can then look at the data, typically only pursuant to a court order or with the car owner's consent, to determine whether the car was traveling at an unsafe speed, whether or not the brakes were applied prior to impact (indicating that the driver was or was not watching the road), and whether the car was accelerating when the crash occurred. This information could prove invaluable to show culpability of the other driver as well as safe driving on your own behalf.
If you or a loved one have received injuries resulting from a New York car or truck accident, contact the Hudson Valley offices of skilled personal injury law firm the Law Office of Taran M. Provost, PLLC, at 845-675-3243.