Workplace Accidents on the Rise in New York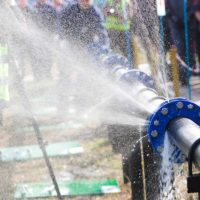 A tragic accident recently befell a construction worker in Long Island which caused him to lose both of his legs. Construction accidents and other workplace injuries are commonplace in New York City and across New York State, and they can devastate the lives of workers and their families. Read on below for details about the accident and how it's contributing to the rise in workplace accidents in New York, and contact a dedicated personal injury lawyer at the Law Office of Taran M. Provost, PLLC if you've been hurt.
Construction Injury Severs Worker's Legs
A 39-year-old Long Island construction worker was part of a Grace Industries crew installing a gas main for the National Grid gas company under the roadway at Corncrib and Locust lanes in Roslyn Heights. He was working on the project around 8 a.m. on a recent Wednesday morning when suddenly a large steel plate flew towards him. The plate knocked him into a 10-foot hole and then landed on him, according to officials. His legs were severed just below the knees in the accident. Police officers from Nassau County were able to quickly climb into the hole and apply tourniquets to the wounds and control the bleeding. The worker was rushed to a nearby hospital where he was kept in stable condition following the accident.
The company has stopped the project temporarily while they undertake an investigation of the accident. Other workers noted that the injured employee had just started a few days earlier.
Workplace Injuries on the Rise in New York
The accident is just one of many that illustrate the dangers of construction work in New York and across the country. According to the Occupational Safety and Health Administration, in 2017, 20 construction workers were killed on the job in New York City. In total, 87 people total died at work in the city that year, up 55% from the previous year. Nationwide, falling objects in particular killed 1,687 American workers between 2011 and 2017, an average of 241 per year, according to data from the Bureau of Labor Statistics.
OSHA statistics show that construction injuries in New York have remained relatively static over the last few years, but total workplace injuries continued to rise significantly in 2018. The number of total nonfatal workplace injuries across the state is particularly alarming, based on New York Department of Labor statistics: There were over 203,000 nonfatal workplace injuries across New York State in 2017, nearly 108,000 of which led to workers taking days off of work. Unsafe work sites are a hazard to workers and to other civilians passing by, and an experienced personal injury attorney can help make sure that the people responsible for creating a dangerous condition are held liable for the injuries caused by their negligence.
If you or a loved one has been injured or killed in a construction or other workplace accident in New York, seek experienced legal help to evaluate your potential claims by contacting the dedicated and passionate Poughkeepsie personal injury lawyers at the Law Office of Taran M. Provost, PLLC for a free consultation at 845-675-3243.