Wife of Hit and Run Victim Calls on Public for Information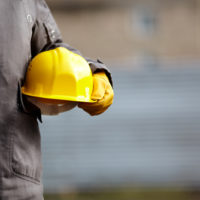 The wife of a man injured in a hit and run accident in Nanuet has implored the public for information about the accident. Arthur Babcock, 49, a construction worker, was attempting to repair a natural gas cap on Second Avenue for Orange and Rockland Utilities. A driver hit Babcock, causing him serious injuries, including a broken nose, shoulder, ribs, pelvis, and hip, and additional lacerations. Mr. Babcock, a father of four, may not regain the ability to walk due to his injuries, and spent time in critical condition in Westchester Medical Center. A nearby security camera captured the incident on video, and the Clarkstown Police Department has released the video in order to aid efforts to find the driver. Viewers can see that, Immediately before the accident, flagmen were stationed in front of the work site where Babcock was bending over in the course of his duties. The driver in question, believed to be a Hispanic male driving what looked like a gold Chevy Trailblazer, ignored the flags, hit Babcock, and continued driving without stopping. The police believe that the vehicle has a large black spot on the rear driver's side door, license plates that are not from New York, and a push bumper on the front end of the car. The laborers' union of which Babcock is a member offered a reward for information on the hit-and-run, and witnesses are encouraged to contact the Clarkstown Police Department.
While accidents involving negligently causing pain to another individual come with their own steep penalties, leaving the scene of an accident can turn a standard car accident into a felony. When an individual leaves the scene of an accident where someone has been injured, consequences become even more serious. New York State imposes a possible penalty of 15 days in jail and a $250 fine for leaving the scene of an accident where only property damage has occurred. Where another individual suffered serious injuries in the accident, leaving the scene without exchanging information can carry a possible four-year prison sentence, as well as a fine of up to $5,000 payable to the court. Additionally, a victim with serious, life-long injuries resulting from the crash or loss of organ function will likely want to sue for compensation beyond that which might be available from a no-fault insurance policy claim.
Claims for injuries from hit-and-run accidents can be even harder to pursue than claims based on other accidents, and can involve more time-sensitive issues and filing deadlines. If you have been injured in a hit-and-run accident, contact an experienced local personal injury attorney before it's too late. For a free consultation on your possible car accident lawsuit, contact the Hudson Valley personal injury attorneys of the Law Office of Taran M. Provost, PLLC at 845-675-3243.