What to Do When You Have a Real Estate Dispute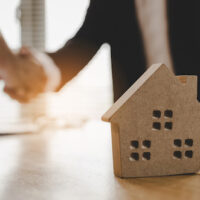 Ideally, your real estate transaction goes off without a hitch. You negotiate a price, obtain funding, and execute the closing. No unexpected issues arise after the fact. Unfortunately, the real world is often less than ideal. Parties may back out of a sale in the middle of closing, issues may arise with financing, or you may encounter clouds to the title and use or ownership disputes over a piece of property you thought you owned outright. How should you handle a real estate dispute, should it arise? Read on for tips for handling a real estate dispute in New York, and call a knowledgeable Poughkeepsie real estate lawyer for advice and assistance resolving a Hudson Valley real estate matter.
Common Real Estate Disputes
The proper course of action depends first upon the nature of your dispute. What is the issue? With whom are you having a dispute? Is it important that you maintain a cordial business relationship with the other party, or are they a stranger? What results are you seeking? Do you need specific performance, or will it suffice to get your money back?
Some of the more common real estate conflicts involve the following:
Breach of Contract. When you buy, sell, lease, or obtain an easement for use of property, you sign a binding legal contract. The contract includes important requirements for both parties, including steps that must be taken by each party by certain dates. One party cannot simply shirk their responsibilities–such as by refusing to obtain financing by the relevant date or refusing to pay upon transfer. If a party breaches the contract, they may be held liable for resulting damages or for a penalty set by the contract. It's important to tailor every contract to the specific circumstances of your transaction to avoid unnecessary conflict down the line.
Failure to Disclose. Sellers typically have a legal duty to disclose known defects to prospective buyers. Depending upon the nature of the deed, the contract may require them to make certain warranties, such as that they have full, unclouded title. When a seller fails to disclose a known defect, and that defect could not have been uncovered through a reasonable inspection, the buyer may have the right to sue the seller.
Property Line Dispute. Many real estate disputes involve neighbors fighting over the property line. Property lines are often less clear than they might appear at first blush. Different blueprints or maps may show different lines. The deed of record may show one line, but prior owners allowed the property line to shift over time through natural use–their fence might now be several feet onto property you technically own. Determining exactly where the line sits may ultimately require court intervention. It's vital to ensure that you define a property's exact boundaries before you buy so that you know exactly what you're getting.
Getting What You Want Out of a Real Estate Dispute
Your first step when you identify a real estate dispute is to hire a seasoned real estate litigation and dispute attorney. They'll discuss your claims with you and help you determine what steps you should take to get what you ultimately need. Depending upon the nature of your dispute and what you ultimately hope to gain, you and your attorney might seek one or more resolutions, including:
A quiet title action to determine, once and for all, who owns the property.
Monetary damages to compensate you for the financial harm the other party's actions, such as breach of contract, caused you.
A judicial sale of the property, to allow you to recoup your losses upon foreclosure.
A partition action, to divide up the property among separate owners (such as divorcees).
An injunction to prevent someone from doing something with your property, or to force them to allow you to use part of their property for a specific purpose.
If you need assistance with a dispute over commercial or residential real estate in Orange, Ulster, or Dutchess Counties or anywhere in the Hudson Valley, contact the experienced New York real estate legal team at the Law Office of Taran M. Provost, PLLC at 845-733-2720.