What Happens if You Leave the Scene of an Accident in New York?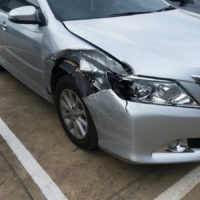 According to the AAA Foundation for Traffic Safety, hit-and-run crashes killed 2,049 people across the United States in 2016, representing an astonishing 60% increase since 2009.The problem is extremely pervasive in every state, including New York. In the Hudson Valley, a 34-year-old Orange County woman was recently killed while walking along State Street in Middletown; her body was not discovered until the next morning, eight hours after the accident. New York law prohibits anyone from leaving the scene of an accident if there has been an injury, and anyone who does flee the scene opens themselves up to significant criminal and civil liability. Continue reading to learn the consequences of fleeing the scene of a traffic accident in New York, and contact a dedicated auto accident attorney at the Law Office of Taran M. Provost, PLLC if you've been hurt in a hit-and-run crash in New York's Hudson Valley.
New York's Hit-And-Run Laws
If you are involved in a traffic accident in New York that damages someone else's property or person, you are required by law to stop and share your insurance and license information with the other person involved, pursuant to New York's Vehicle Traffic Law (VTL) section 600. Per VTL 600(1)(a), if only property damage is involved and you flee the scene, you are subject to an infraction, including a fine of up to $250 and up to 15 days in jail. You will also get three points on your license.
If you have reason to believe someone was injured in the accident, you are required to share your information and report the incident to a police officer. If you fail to do so, you can face misdemeanor charges, a fine of $250 to $1000, and up to 90 days to a year in jail, depending on if it is a first-time offense.
If the accident involved serious injury and you fail to exchange information and report the incident, you face a class E felony punishable by a fine of $1000 to $5000 and potential prison time. If the accident led to someone's death, you can face a class D felony, a $2000 to $5000 time, and up to seven years in prison.
Fleeing the Scene Can Lead to Additional Civil Damages
Running away from the scene of a crash is not only a crime; it can also lead to additional civil damages. A savvy personal injury lawyer can use the fact that the other driver fled the scene as evidence that that driver was at fault for the accident. Additionally, leaving an accident likely means that anyone hurt in the crash will be delayed in receiving emergency medical care. If their injuries are made worse because of the delay, or if they do not survive as a result, then the driver who caused the accident and fled can be held liable for any additional injury caused by the delay in care.
Moreover, fleeing the scene can be characterized as egregious or reckless conduct that led to a more severe injury. As a result, the driver may be liable for punitive damages on top of the actual damages suffered by the crash victim.
Experienced Hit & Run Lawyers Can Help You
If you or a loved one has been injured or killed in a car or truck accident in New York, seek experienced legal help to evaluate your potential claims by contacting the dedicated and passionate Poughkeepsie personal injury lawyers at the Law Office of Taran M. Provost, PLLC for a free consultation at 845-675-3243.