What Do Real Estate Lawyers Do?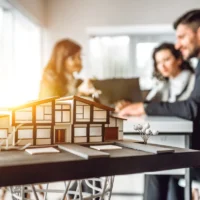 If you're planning on buying or selling a piece of commercial or residential real estate, it's important to have the right legal team on your side. Likewise, if you and your neighbor have a border dispute, or if you and your former spouse are trying to split the family property, you'll need an experienced real estate lawyer on your side. Below, we discuss many of the ways in which a real estate attorney can help you in your real estate transaction or dispute. If you're planning a real estate transaction, or if you are anticipating a dispute over real estate, call a knowledgeable Poughkeepsie real estate lawyer at the Law Office of Taran M. Provost, PLLC for advice and representation.
Negotiate Terms of Sale
A real estate lawyer can help you from the moment you decide to buy or sell a piece of property. They can help you with the process of valuing your land or obtaining an independent valuation of the property you intend to purchase. Once a buyer and seller have been established, your lawyer can help you negotiate the fairest and most appropriate terms of sale, including price, timeline, conditions of closing, and damages for breach of contract.
Prepare Documents
Your real estate lawyer will help prepare and/or review all of the documents relating to your property purchase or sale. Your lawyer will at least have their eyes on, if not participate fully in drafting, the contract, side agreements, lending documents, title and transfer documents, and other documents necessary to the sale. Your lawyer can attend the closing with you to make sure everything is followed to the letter and your interests are protected until the transaction is fully completed.
Due Diligence Before Closing
A real estate attorney can help you take care of all necessary matters prior to closing. If you are the buyer, for example, your attorney can help you conduct a title search to ensure the seller has the full right to sell the property, a lien search to ensure the property is not encumbered by loans or claims, as well as help you obtain title insurance. Your attorney can help you obtain financing as well, advising you through the process and ensuring you get a fair mortgage. The lawyers can exchange documentation ensuring that the funding has arrived and all parties are ready to commence the transaction.
Assist With Development
If you are a real estate developer, you'll encounter any number of legal hoops and hurdles to jump through during the process. A seasoned real estate attorney can help you obtain permits and licensing to construct or remodel properties, gather information about zoning restrictions, apply for variances, advise on environmental concerns and surveys, and otherwise ensure that your development project goes off without a hitch.
Dispute Resolution
A real estate lawyer's job is not limited to purchase and sale transactions. Your New York real estate attorney can help advise and represent you regarding any real estate-related dispute. If you are in the midst of a closing and your buyer or seller backs out at the last minute, a real estate lawyer can help negotiate the terms of that exit, including any damages. If it turns out that the seller misrepresented the nature of the property, or the buyer alleges the seller did so, real estate attorneys will represent the parties in settling that dispute.
A real estate lawyer can also help you with other real estate-related legal disputes, such as partition actions or quiet title actions. If there's a dispute about who owns the property or whether a third party has certain land use rights, your lawyer will make sure your interests are protected.
If you need assistance with a commercial or residential real estate transaction in Orange, Ulster, or Dutchess Counties or anywhere in the Hudson Valley, contact the diligent, comprehensive New York real estate legal team at the Law Office of Taran M. Provost, PLLC at 845-733-2720.