Three Myths about Car Accidents, Debunked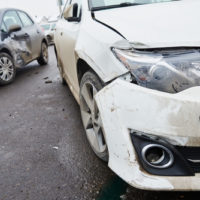 After you're involved in a car accident, your friends and family members may have no shortage of advice on what you should do and what sort of outcome to expect. However, some commonly-held beliefs about New York car crashes simply aren't true. Read on to learn if something you've always thought to be true about car accident claims may in fact be erroneous.
1. My friend was in an accident like yours, so you should expect to recover X
While it may not appear this way on the surface, every car accident is unique. The at-fault driver in a different accident may have shown more or less culpability for the accident than in your case, which could lead to a different amount of payment due. Perhaps your friend was partially responsible for their accident, whereas you bore no responsibility for yours. Speak with an attorney before concluding how much you stand to recover from an accident.
2. Filing a claim for damages with a car insurance carrier is easy; you don't need a lawyer.
Insurance companies will do what they can to avoid paying out too much in claims, and will do what they can to get you to accept less. They might make you a low-ball settlement offer immediately after an accident, before you understand the full amount of your losses, and when you're most worried about how you're going to pay your bills. They might contest your telling of events and threaten you with the prospect of trial on your claims. These negotiations will be far easier and more likely to be successful for you if you retain the services of an attorney immediately after an accident.
3. If you're not in pain immediately after an accident, you don't need to go to the doctor.
Not all accident injuries manifest immediately in the form of physical pain or visible injury. Some take time to manifest but are nevertheless serious injuries requiring medical attention. If you fail to seek medical help immediately after you're hurt, you could weaken your claim for expenses relating to those injuries. After any accident, immediately seek medical attention to be sure that you have no lurking issues that may soon become serious problems.
Rather than rely on your friends or loved ones for advice after an accident, speak with experienced personal injury attorneys as soon as possible after an accident, so that you begin the process of recovering the damages you're owed as soon as possible after an accident.
For compassionate, experienced legal assistance with recovering money damages after you've been the victim of a New York car accident, contact personal injury Law Office of Taran M. Provost, PLLC for a free consultation at 845-675-3243, with offices conveniently located in the Hudson Valley in Poughkeepsie and Mahopac.