Taran Provost, Esq.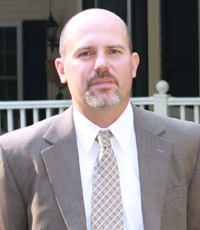 Taran Provost concentrates his practice at the Law Office of Taran M. Provost, PLLC on bankruptcy, real estate, and personal injury law, serving the people in Orange, Ulster, and Dutchess County areas. His prior experience includes serving as in-house counsel for a New York City-based law firm, where he successfully handled hundreds of cases from inception to settlement. Mr. Provost has also filed thousands of successful consumer and business bankruptcy cases throughout the State of New York. Mr. Provost holds a law degree from Brooklyn Law School and a master's in communications from New York University.
He received his bachelor's from Syracuse University. In addition, Mr. Provost is a published author, with articles appearing in the New York Daily News, Time, The American Banker, and Fortune.
Mr. Provost is a member of numerous bar associations in the State of New York. Mr. Provost is licensed to practice law in New York.