Are My Student Loans Dischargeable in Bankruptcy?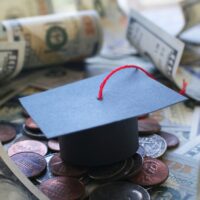 The coronavirus pandemic is wreaking havoc on the U.S. economy, shutting down businesses and destroying savings. If you are struggling financially just to buy food and keep the lights on, keeping up with your student loan payments might be out of the question. Student loan debt is one of the biggest contributors to consumer debt in the country. Read on to learn about how bankruptcy law treats student loans, and reach out to a knowledgeable Poughkeepsie bankruptcy lawyer with any questions about your New York bankruptcy or to explore your options for debt relief.
The undue hardship test
Student loans are not automatically dischargeable in bankruptcy, unlike other forms of unsecured debt. Instead, for a debtor to get their student loans discharged, the debtor must demonstrate that repaying the debt would present an "undue hardship." Different courts use different tests to evaluate whether a debtor is facing undue hardship, but the most common test is the Brunner test. The Brunner test requires the debtor to show three things in order to discharge student debt:
1. The debtor and the debtor's dependents cannot maintain a minimal standard of living if they are forced to repay student loans;
2. There are additional circumstances which indicate that the current state of affairs is likely to continue for a significant portion of the repayment period; and
3. The debtor has made a good faith effort to repay the debt.
Historically, many courts have viewed the undue hardship test as setting an extremely high bar for discharge. Some courts required the debtor to prove that they were utterly destitute and unemployable before discharging student debt, an unreasonable standard when compared to discharging other forms of debt. Thankfully, courts have recently been moving towards a more forgiving analysis of borrowers dealing with student debt in bankruptcy.
Courts are making it easier to discharge student loans
A recent New York case gives hope for the future of student loan debt discharge. A U.S. Navy veteran sued to have more than $220,000 in law school loans discharged. The Poughkeepsie bankruptcy court evaluated the debtor's claims and found that being forced to pay off his law school debt would, in fact, amount to undue hardship.
The court found that the debtor would suffer undue hardship even though the debtor was not physically disabled or unable to work. The court instead reasoned that the "undue hardship" test asks only whether the debtor would be unable to keep a minimum standard of living for the foreseeable future if they are forced to stay current with debt repayment. Under this standard, the debtor certainly faced undue hardship.
Shockingly, as many as four in ten Americans who file for bankruptcy can get their student loans discharged, even though less than a tenth of a percent of student loan borrowers ever try. This data comes from a recent study conducted by the American Bankruptcy Law Journal. If you are struggling with student loans and other debt, speak with a bankruptcy attorney to find out if your loans may be subject to discharge in a consumer bankruptcy proceeding.
If you are struggling with debt in New York, contact the passionate and reliable Hudson Valley bankruptcy lawyers at the Law Office of Taran M. Provost, PLLC for a free consultation on your case at 845-675-3243.