Six Tips for a Safe Summer Road Trip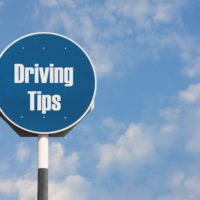 The start of the summer is the beginning of road trip season across the US. Road trips can be an excellent way to take a low-pressure and fun trip with your family, but as with any extended road travel, road trips come with some risk of involvement in a car accident. If you're planning to take a road trip around New York this summer, find some tips on how to reduce your risk of getting involved in an accident, below.
1. Pack an emergency kit
You may never need it, but having a kit full of emergency equipment can be invaluable if your car breaks down or if you're involved in a crash. You'll want to be sure you're carrying a flashlight, water, jumper cables, a first-aid kit, and a multi-purpose tool.
2. Keep large items under control
Heavy items that are stored on top of seat backs or in another elevated position can easily become airborne should you come to an abrupt stop, potentially injuring the occupants of your car. Instead, keep these items in your trunk or in the car's seat wells. The same goes for large items like suitcases or carriages—make sure they're tied down or stored in the back of your vehicle, where they can't hurt anyone if they move around.
3. Make sure your tires are road-ready
Be sure your tires are sufficiently inflated and have adequate tread to make them road-worthy. Tire walls should also be free from big cracks.
4. Don't let yourself get distracted
Don't just avoid texting or talking on the phone while driving. Be sure that any addresses you'll need are pre-loaded into your navigation system, you've got your favorite playlist ready to go, and consider putting your phone on Do Not Disturb while you're driving to avoid the temptation of responding to messages or calls. Additionally, make sure any kids in the car are supplied with some form of entertainment, like a tablet on which they can play movies or games, so that they don't respond to feeling bored by distracting the driver.
5. Tune up before you head out
Make a visit to your local mechanic for a full tune-up prior to a road trip. Your mechanic will be able to spot any cracked belts or loose bolts, test your battery, and top off any critical fluids.
6. Get some rest
Finally, be sure to get a good night's sleep before a long drive. Drowsy driving is a factor in a high number of accidents, but can easily be avoided by tucking in at a reasonable hour.
If you're involved in an accident in New York, find out if you're entitled to compensation for your injuries by contacting the seasoned and dedicated Poughkeepsie personal injury lawyers at the Law Office of Taran M. Provost, PLLC for a consultation, at 845-675-3243, with an additional office in Mahopac.