What Costs are Involved in a Personal Injury Claim?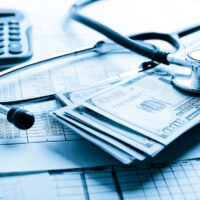 After a car accident or other personal injury, you may be interested in bringing a lawsuit but be wary of adding more financial burdens. Thankfully, personal injury lawyers know that clients are not prepared to pay them right after an accident. In a personal injury matter, unlike other types of legal cases, you will not pay your attorney out-of-pocket. Instead, your attorney will receive a portion of the damages you receive either through settlement or victory at trial. This is known as a "contingency fee." Your attorney will also typically front the litigation costs and expenses necessary to further the case, with the understanding that these costs will be repaid after successful claims. Read on for a discussion of the costs associated with bringing a personal injury case, and contact a dedicated Montgomery personal injury lawyer if you or a loved one has been injured by someone else's negligence in New York's Hudson Valley.
How contingency fees work in New York
In New York, personal injury attorneys generally take a third (33 percent) of the total damages recovered. Your attorney will also typically pay for litigation costs and expenses out of their own pocket throughout the trial. You will be responsible for repaying these costs upon a successful claim.
You can either pay the attorney back for expenses from the total recovery and then pay them a third of the remaining net profits, or give the attorney a third of the total recovery and then pay them back for expenses from your remaining 67 percent. There are pros and cons to each arrangement, and you should discuss your options with your attorney in your initial consultation.
What costs and expenses are incurred?
To successfully bring a personal injury claim, your attorney will have to collect evidence, interview and retain experts, and file motions with the court. Depending on the case, your attorney will pay out-of-pocket for costs associated with, for example:
Obtaining medical records
Hiring expert witnesses such as economists, doctors, and engineers
Retaining investigators
Depositions, including the cost of obtaining transcripts
Filing the case and associated motions in New York State Court
Administrative expenses such as printing and mailing documents to other parties and the court
Traveling to visit accident sites or interview witnesses
Having witnesses travel to New York to testify
These costs can add up to a few thousand dollars throughout the case. Discuss costs with your personal injury attorney during your initial consultation and throughout your case, in order to make sure that you are on the same page. While many of these costs are unavoidable (medical records, administrative expenses, filing fees), you may want to balance the benefits of, for example, retaining multiple expert witnesses, against the associated costs.
Experienced Poughkeepsie Personal Injury Lawyers Can Help You
If you or a loved one has been injured or killed in an accident in New York, seek qualified legal help to evaluate your potential claims by contacting the seasoned and capable Hudson Valley personal injury lawyers at the Law Office of Taran M. Provost, PLLC for a free consultation at 845-675-3243.