Majority of New York Motorcycle Deaths Happen in Suffolk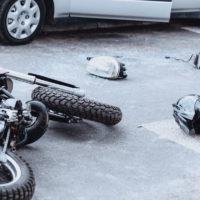 On average, almost 5,000 motorcycle accidents happen across the State of New York every year, moderately or seriously injuring over 2,000 people. Over 130 people were killed in motorcycle accidents across the state in 2017. A recent study from the American Automobile Association (AAA) found shocking results: A huge majority of motorcycle deaths across the State of New York occur right in Suffolk County, dwarfing the number of motorcycle crash fatalities even in the denser metropolitan areas. Read on for details about motorcycle accidents in New York, and contact a dedicated Orange County motorcycle accident lawyer if you or a loved one has been injured in a traffic accident in New York's Hudson Valley.
AAA officials shocked by Suffolk's share of motorcycle deaths
According to a News 12 Long Island report on a AAA study, more motorcyclists are killed in Suffolk County than anywhere else in New York state. AAA found that, in 2014, 148 motorcyclists were killed in New York and 123 of those deaths occurred in Suffolk. New York health officials found similar numbers of Suffolk traffic accidents. That's an average of two people killed every week in motorcycle accidents on Suffolk County roadways. AAA recommends that motorcyclists take defensive driving classes annually to protect against fatal accidents.
What causes these motorcycle deaths?
According to officials, many of the Long Island bikers killed each year are involved in crashes in which passenger cars are making left turns in front of motorcycles, whether announced or unannounced. The motorcycles are unable to stop in time, leading to a T-bone collision that sends the bike flying. Motorcycle crashes from aggressive attempts to pass are also very common. The New York Department of Transportation notes that alcohol is also a strong contributing factor: 30% of all fatally-injured motorcyclists nationwide had a BAC over the legal limit of 0.08. The Governor's Highway Safety Association found that 27% of fatal motorcycle accidents in New York involve alcohol.
Experienced Montgomery Motorcycle Accident Lawyers Can Help You
If you or a loved one has been injured or killed in a motorcycle accident in New York, seek experienced legal help to evaluate your potential claims by contacting the seasoned and effective Montgomery personal injury lawyers at the Law Office of Taran M. Provost, PLLC for a free consultation at 845-675-3243.