Why is the New York Scaffold Law Important?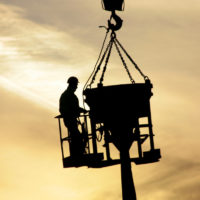 Construction or maintenance workers who spend hours suspended hundreds of feet above the air on scaffolds risk their lives on a daily basis just to do their jobs. New York's labor law has a section specifically aimed at promoting safe practices by contractors and building owners in order to protect the lives of scaffold workers and others working on heights or injured in gravity-related accidents. The law is controversial – praised by workers' rights advocates and loathed by property owners and contractors. Read on to learn about New York's scaffold law below, and contact a dedicated Poughkeepsie worksite accident lawyer if you or a loved one has been injured in a scaffolding accident or other workplace injury in New York's Hudson Valley.
Liability for owners and contractors
New York Labor Law section 240, aka the "Scaffold Law," establishes safety standards for scaffolding and other safety devices that must be employed by general contractors or site owners at worksites. The law is unique to New York and was passed in response to unsafe conditions and widespread accounts of deaths and injuries in the construction field. Standards mentioned in the Scaffold Law include things like the height of safety rail placement, the placement of openings, and required minimum weight bearing for scaffolding.
The Scaffold Law establishes that if the contractor or owner fails to provide things like secure scaffold parts and fall protection equipment, and a worker is seriously injured or killed as a result, then the owner or contractor can be held liable for the accident. If the proper safety equipment is provided to employees and proper safety standards are observed, then the site owner and contractor will not be held liable for an accident caused by the worker's negligence. Likewise, if the scaffold worker was under the influence of drugs or alcohol at the time of the accident, or if the worker refused the safety equipment available, then the owner and contractor will not be held responsible for an accident.
Strict liability if proper equipment not provided
What makes the law unique to New York is that the absence of proper safety equipment is essentially de facto proof of the owner/contractor's liability. In other locales, and in other areas of personal injury law in New York, the owner or manager of the premises where the injury took place can defend against a workplace injury claim by pointing to the behavior of the person injured. In contrast, under New York's Scaffold Law, if a worker is injured and proper safety equipment was not provided (or other standards not observed), then the owner or contractor is absolutely liable for any injuries or wrongful death claims brought. The owner/contractor cannot claim comparative negligence and argue that the worker was actually responsible for the accident. If the proper safety equipment was not present, then the owner/contractor is responsible.
Undocumented workers are covered
Notably, New York's Scaffold Law applies to undocumented workers as well as citizens. New York's highest appellate court has held that an undocumented worker who is injured as a result of the absence of proper safety equipment can recover lost wages, as long as they did not provide false papers to their employer.
Experienced Scaffold Injury Lawyers Can Help You
If you or a loved one has been injured or killed performing construction or maintenance in New York, seek experienced legal help to evaluate your potential claims by contacting the dedicated and passionate Poughkeepsie personal injury lawyers at the Law Office of Taran M. Provost, PLLC for a free consultation at 845-675-3243.