A Primer on New York Car Insurance and Car Accidents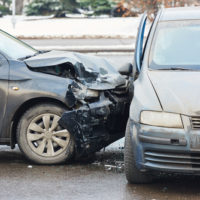 It can be tricky to choose the right car insurance when you're new to the process and terminology. However, there are certain requirements in regards to coverage that you'll want to understand and meet when you're selecting auto insurance in New York state. Below are some terms and types of car insurance coverage with which you should become familiar.
No Fault (also called "Personal Injury Protection," or "PIP")
New York is a no-fault car insurance state, and every driver is required to carry some amount of no-fault coverage. This doesn't mean that authorities and car insurance companies won't determine who is the at-fault driver in an accident, or that the responsible party can't still be sued when insurance doesn't cover the victim's losses, but it does mean that, even when you're at fault for an accident, this insurance will cover some of your medical expenses and wages lost if you can't work after a crash. This coverage does not pay for your property damage.
Liability
This type of coverage will pay for injuries to other people in the event of an accident. If you are determined to be responsible for the accident, your coverage isn't sufficient to cover all their costs, and the other driver's injuries are sufficiently severe, they can sue you for the difference.
Uninsured Motorist
This will cover injuries received when the other driver either doesn't carry insurance, carries too little insurance to cover your losses, or where you're the victim of a hit and run. You can also purchase additional uninsured or underinsured driver coverage, known as Supplemental Uninsured Motorist coverage.
Collision
If your car is new or particularly valuable, you may wish to purchase collision insurance, which will cover the cost of repairs to your car after an accident in which you are at fault, after payment of your deductible. If you are only partially at fault, you may be able to recover all or a portion of the costs of repairs to your car, minus the proportional share for which you were deemed at fault. Collision coverage isn't required under the law.
Comprehensive
This coverage will cover car repair or replacement under (almost) any circumstances other than a wreck, including theft or natural disaster. This coverage tends to go hand-in-hand with collision coverage, which together are known as "full" coverage. Like collision, this coverage is not legally required, and is most advantageous for people with newer or more valuable cars.
What are the minimum amounts of coverage I need?
New York requires you to have the same minimum amount of both Liability and Uninsured Motorist coverage: $25,000 for injuries to a single person, and $50,000 for injuries to multiple people, per accident, and $10,000 in property damage. The injury coverage goes up to $100,000/$200,000 in the event that the injuries are fatal. Supplemental uninsured motorist coverage can go up to $250,000 per individual and $500,000 per accident. Your no-fault/PIP coverage must go up to a minimum of $50,000.
If you would like to consult with an experienced personal injury and car accident attorney about what sort of coverage might be best for you, contact the Hudson Valley Law Office of Taran M. Provost, PLLC to discuss your car insurance questions, at 845-675-3243.