New Law Will Soon Require Use of Electronic Logs for Commercial Truck Drivers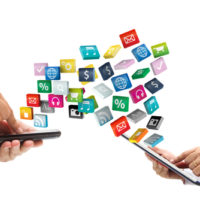 In an end of the year push to enact a number of important safety regulations, the Federal Motor Carrier Safety Administration (FMCSA) published a rule mandating the use of electronic logging devices by commercial truckers. This rule, long overdue, could mean important improvements in safety for other drivers, and for the truckers themselves.
Long-haul commercial drivers of semi-trucks and tractor-trailers are already required to keep logs of all hours worked, whether they're behind the wheel, on a meal or rest break, or loading their trucks. These logs are, in part, intended as a way of ensuring that drivers comply with hours of service rules, which limit the number of hours drivers can remain behind the wheel and mandate certain rest periods, for reasons of safety and driver health. Surprisingly, these drivers have heretofore been legally permitted to use paper logs to record these hours, which can easily allow for tampering and falsification where a driver is being pressured to make a long drive in a short amount of time, or was prevented from remaining on schedule due to traffic or mechanical difficulties.
Drivers were required to complete the paper logs at rest intervals throughout the day, maintain a copy for themselves for a week, and submit a copy to their employer. The mandated use of electronic devices will mean that, should a driver be pulled over by law enforcement, the officer will be able to inspect the driver's electronic log to determine how long the driver has been on the road, and insist that the driver leave the road if they've gone over the legal limit. Electronic logging devices will be required to work in concert with the truck's engine to begin recording automatically when the engine is started, and will also record time spent on-duty by the driver while the truck is not in motion. The devices will also be required to monitor the driver's location, and will be able to transfer the recorded data either wirelessly, via USB, or via Bluetooth. A rule enacted in concert with the electronic device rule requires that carriers be barred from coercing the drivers via the electronic logging device, and imposes a stiff monetary penalty on companies who do attempt to coerce drivers.
While the rule was published in the Federal Register on December 16, 2015, it does not take effect until February 16, 2016, and drivers and motor carriers will not be required to install and implement the devices until December 18, 2017. The FMCSA estimates that 562 injuries will be prevented annually, and 26 lives saved, by the mandatory use of electronic logging devices. Any move toward greater accountability for motor carriers and drivers of these enormous vehicles is a gain in safety for passenger vehicle drivers.
If you've been injured in a truck accident in New York's Hudson Valley, contact the knowledgeable and experienced personal injury lawyers at the Law Office of Taran M. Provost, PLLC for a consultation on your potential lawsuit, at 845-675-3243.