What Is The Means Test Used For Chapter 7 Bankruptcy?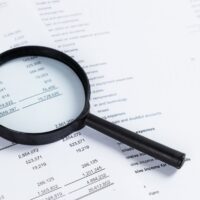 Declaring bankruptcy is no one's first choice, but it is an important, effective legal tool utilized by hundreds of thousands of Americans every year to get out from under crippling debt. Many debtors who are considering bankruptcy might not realize that there are multiple forms of bankruptcy, each with different requirements and outcomes. Continue reading for an explanation of eligibility for Chapter 7 bankruptcy, and reach out to an experienced Poughkeepsie bankruptcy lawyer to explore your options for debt relief.
What is Chapter 7 Bankruptcy?
In a Chapter 7 bankruptcy, a court-appointed bankruptcy trustee will collect certain assets from a debtor to sell in order to pay off as much covered debt as possible. All remaining debt covered by the bankruptcy proceeding will be eliminated or "discharged." However, with the help of an attorney versed in the numerous exemptions under state and federal bankruptcy law, Chapter 7 filers are often able to protect most, if not all, of their assets from a bankruptcy sale.
Chapter 7 bankruptcy is specifically meant for low-income debtors who are unable to keep up with their monthly obligations. It is not meant for wage-earners who would be able to keep up with payments if their debts were consolidated and obligations eased slightly, as would be the case with a Chapter 13 bankruptcy. To file for Chapter 7 bankruptcy, a debtor must satisfy what is known as the "bankruptcy means test."
How Does the Chapter 7 Means Test Work?
The Chapter 7 means test analyzes the debtor's finances to determine if they should be able to pay down their debts. The test first looks at the debtor's income. If the debtor's income falls under the New York median income level, then the debtor automatically qualifies for Chapter 7. As of May 1, 2021, the median annual income for New York State is $59,956 for a single individual, $76,219 for a two-person household, and $91,381 for a three-person household. The median income is higher for larger households.
Even if a debtor's income is above the state median, they might still qualify for Chapter 7. The second part of the means test is a more comprehensive comparison of the debtor's average income for the past six months with specific monthly expenses used to arrive at the debtor's "disposable income." Monthly income includes nearly all forms of income (other than Social Security), including wages, spousal support, rental income, retirement benefits, and others. Deductible expenses include national standard allowances for certain expenses (food, clothing), local standards for others (rent, electricity, insurance, transportation, etc.), and certain actual expenses (childcare, education, care of family members, etc.).
If the debtor's disposable income, after adjusting for expenses, is below the requisite threshold, then they can file for Chapter 7 bankruptcy.
If you are struggling with debt in New York, contact the experienced and professional Hudson Valley bankruptcy lawyers at the Law Office of Taran M. Provost, PLLC for a free consultation at 845-675-3243.