Malpractice Damages Caps Lead to Fewer Important Medical Tests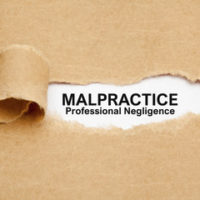 A recent study from the Journal of the American Medical Association (JAMA) investigated the effects of so-called malpractice reform on physician treatment choices. Read on to learn about the malpractice damage caps study, and contact an experienced New York medical malpractice attorney if you have been injured by a doctor's negligence.
Malpractice damage caps exist in many states, but not New York
Most states have laws that limit the amount of damages someone can recover in a malpractice lawsuit. The limits generally range from $250,000 to $500,000 and are intended to limit physicians' liability and lower malpractice insurance rates. These limits typically cover only "non-economic" damages, such as "pain and suffering," rather than quantifiable economic damages like medical expenses. New York is one of about 16 states that do not have such a cap on medical malpractice damages.
Comparing doctors' behavior in states with malpractice damage caps to those in states without
In a recent article published in the JAMA, researchers compared the testing and treatment decisions for heart disease, or coronary artery disease (CAD), by doctors within 9 states that had recently implemented damage caps for malpractice cases with doctors in states that did not have damage caps.
The researchers found that doctors in the states that adopted damage caps between 2002 and 2005 behaved very differently from the doctors in no-cap states. While the doctors in the "new-cap" states performed around the same number on average of non-invasive heart disease tests, such as EKGs, they ordered on average 24 percent fewer initial invasive tests to diagnose heart disease, and performed more noninvasive stress tests. The new-cap doctors also ordered 21 percent fewer invasive angiographies as a follow-up, and 23 percent fewer coronary procedures.
The implications? Doctors test to protect themselves as well as their patients
The results of the study suggest that doctors are more likely to perform "defensive" testing when they are at a higher risk for malpractice suits, meaning they are more willing to perform tests that might yield results but which they are less certain are necessary in order to avoid being sued. Doctors who face lower malpractice risks are less willing to perform tests that may not be necessary, and are willing to tolerate more uncertainty in their diagnoses, at least with regard to heart disease. If a doctor has reason to believe a patient is exhibiting symptoms of heart disease and still chooses not to perform the appropriate tests, the patient may have a claim for malpractice if a real problem goes undiagnosed.
If you or a loved one has been the victim of medical malpractice in New York, seek experienced legal help to evaluate your potential claims by contacting the effective and dedicated Mahopac and Poughkeepsie medical malpractice lawyers at the Law Office of Taran M. Provost, PLLC for a free consultation at 845-675-3243.