Long Island Woman Arrested for DWI In Latest String of Leandra's Law Violations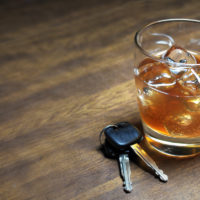 Jeannie Muller, 34, was arrested for DWI after crashing into two other vehicles in Selden late Monday night. Three were injured in the crash, including Muller's 4-year-old child who was present in the vehicle at the time of the incident. All three were treated at Stony Brook University Hospital for non-life threatening injuries. Authorities have charged Muller with Aggravated Driving While Intoxicated with a Child Passenger 15 Years Old or Younger (also known as Leandra's Law) and Endangering the Welfare of a Child.
Leandra's Law Violations on the Rise
This latest incident comes in the wake of several other recent arrests that have frustrated and alarmed Long Island residents and authorities.
While authorities are insisting that they are currently doing everything they can to combat the recent rash of DWI's, Long Island residents are urging the police and municipalities to increase their awareness efforts.
"I just feel this drunken driving has to stop. I don't know how to stop it. I don't know what they can do. I don't know how they can change the laws [but] I believe she belongs in jail," said Kim Garwood, former spouse of Larry Garwood who was struck and killed in a fatal accident in Long Island in March.
Don't Take Any Chances
With the police cracking down on drunk driving offenses, expect that people who otherwise may not be stopped might get swept up in a frenzy of overzealous law enforcement. A DWI conviction can have lasting, negative effects on a defendant's personal and professional life. If you are accused of driving under the influence in New York, consult an attorney who can help you deal with the charges and avoid maximum penalties. The attorneys at the Law Office of Taran M. Provost, PLLC are skilled in DWI cases, and are ready to schedule a free consultation with you now.