Local Hudson Valley Pedestrian Seriously Injured amidst Nationwide Rise in Pedestrian Accidents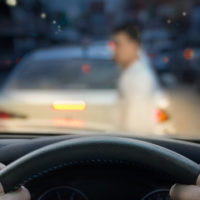 A Port Ewen man was seriously injured in an accident that occurred while the man was crossing a street in Kingston. The accident is but one example of the rise in pedestrian accidents occurring both in New York and across the country. Read more about the accident and the trend of rising pedestrian injuries below, and contact an experienced Poughkeepsie auto accident lawyer if you've been hurt in a Hudson Valley car accident as a driver, occupant or pedestrian.
Accident results in emergency airlift
On Wednesday, November 21st, at roughly 6:40pm, a 42-year-old man was crossing Hurley Avenue near Taylor Street. As he did so, a car traveling west on Hurley Avenue, driven by a 73-year-old Kingston resident, struck the pedestrian. The victim was taken via helicopter to a local hospital, having suffered serious injuries in the accident.
New York pedestrian deaths and accidents rising
Pedestrian deaths are growing each year and have been for many years. Between 2009 and 2016, the Insurance Institute for Highway Safety reports that pedestrian fatalities have increased by 46%, even though numerous new technologies designed to reduce pedestrian injuries have been introduced during that time. Pedestrians comprise the largest proportion of all deaths in motor vehicle accidents in New York, with 30% of all traffic fatalities being made up of pedestrians. Pedestrians are most likely to be killed in accidents that occur between 6:00 pm and midnight, both due to the greater likelihood that the pedestrian will be hard to see, and that either the driver or pedestrian will be intoxicated at the time of the accident.
What factors are to blame for pedestrian accidents?
Safety experts have multiple theories about why so many pedestrians are dying on the road. Distractions play a distinct role, both for drivers and for pedestrians. The National Highway Traffic Safety Administration estimates that 10% of all pedestrian accidents involved "distracted walking." Additionally, the popularity of SUVs is partially to blame for the increase in pedestrian deaths, since the larger vehicles are more likely to cause serious injuries.
Speed is also a major factor in pedestrian crashes. On average, speed limits are increasing nationwide. Additionally, there are more high-horsepower cars on the market. Cars with more horsepower are more likely to be driven fast. When these speeding vehicles hit people on foot, it becomes much more likely that the victim will suffer serious injuries. Victims of these accidents can use evidence of a vehicle's excessive speed or use of distracting devices when making a claim for money damages after a crash.
If you or someone you love has been hurt in a New York pedestrian accident, contact the seasoned and effective Poughkeepsie pedestrian injury lawyers at the Law Office of Taran M. Provost, PLLC for a no-cost consultation on your case, at 845-675-3243, with an additional office in Mahopac.