Can My Landlord Evict Me if I File for Bankruptcy?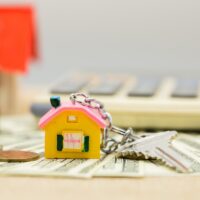 Housing is one of the primary concerns for many debtors who are struggling with significant financial problems. Debtors who own a home are often worried about losing their homes in bankruptcy. Renters, in turn, are often looking for any way to delay eviction to give them a chance to get back on their feet and pay overdue rent. If you are struggling with debt and you file for bankruptcy, can you avoid eviction based on unpaid rent? Continue reading for a discussion of tenants' and landlords' rights in bankruptcy, and reach out to a knowledgeable Poughkeepsie bankruptcy lawyer with any questions about your New York bankruptcy or to explore your options for debt relief.
Filing for bankruptcy before vs. after an eviction judgment
Whether filing for bankruptcy will prevent a landlord from completing an eviction turns, in part, on the timing of the bankruptcy. When you file for bankruptcy under Chapter 7 or Chapter 13, the court imposes an "automatic stay," which prevents all creditors from pursuing repayment actions against you. Before 2005, if you had already lost an eviction fight against your landlord in court, filing for bankruptcy triggered the automatic stay against your landlord and prevented them from proceeding with eviction.
However, in 2005, President Bush signed into law the federal Bankruptcy Abuse Prevention and Consumer Protection Act of 2005 (the "2005 Act"). The 2005 Act changed the rules to permit a landlord who had already earned the right to evict to proceed with the court-ordered eviction, even if the tenant subsequently filed for bankruptcy. The landlord, thus, gets to ignore the automatic stay.
There are exceptions, however, even under the current law. If the eviction is based on nonpayment of rent, there is an exception to the rule if state law permits a tenant to remain in the unit while they "cure" or repay the owed rent even after an eviction judgment. In New York, a tenant can prevent eviction by declaring a legal right to cure the default on the bankruptcy petition. The tenant must then make a deposit with the bankruptcy court clerk for the amount of rent that will be owed to the landlord within 30 days of filing for bankruptcy. The tenant must then pay all past due rent within 30 days after that. The eviction will thus be delayed for at least 30 to 60 days, buying the tenant some time to pay the overdue rent.
If you declare bankruptcy before your landlord completes an eviction or "unlawful detainer" action in court, then the landlord will be subject to the automatic stay just like any other creditor. The landlord can, however, file a motion for relief from the automatic stay, and the court will hold a hearing to determine whether the landlord can start or proceed with the eviction case despite the bankruptcy. Unfortunately, bankruptcy courts often rule in favor of landlords who seek to lift the automatic stay, permitting them to proceed with an eviction. Your New York bankruptcy lawyer can help you defend your right to stay in your home while you proceed through bankruptcy.
If you are struggling with debt in New York, contact the passionate and reliable Hudson Valley bankruptcy lawyers at the Law Office of Taran M. Provost, PLLC for a free consultation on your case at 845-675-3243.