What if I Was Not Wearing a Seat Belt at the Time of my Car Accident?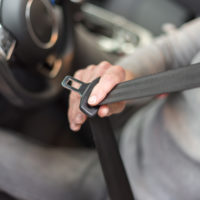 We all know seat belts save laws and that it's the law in New York State to buckle up in the car, but not every driver or passenger puts on a seat belt every time. Maybe you were only going on a short trip to the corner store, or you temporarily unbuckled the belt to retrieve an object or shift position, and that's, of course, the moment when you get struck by a negligent or distracted driver. Does the fact that you were not wearing a seat belt limit your ability to recover compensation in the car accident? It may. Read on to learn about the seat belt defense in New York car accident cases, and contact the Law Office of Taran M. Provost, PLLC at our offices in Poughkeepsie and Mahopac if you've been hurt in a car accident.
Not Wearing a Seat Belt – The Seat Belt Defense
The seat belt defense, as it is known, got its start in New York State back in 1974, in the case of Spier v. Barker. In that case, the Court of Appeals of the State of New York held that a plaintiff's nonuse of an available seat belt and expert testimony about the effect of that nonuse can be considered by the jury in determining the amount of damages to award.
The idea behind the seat belt defense is that a car accident victim actually suffers two collisions – one when the other car hits the victim's car, and again when the victim hits the interior of the car, such as the steering wheel, dashboard, seat back or some other part of the car. This second collision may not occur, or its impact may be lessened, if the victim is wearing a seat belt at the time. Therefore, in New York and a handful of other states that allow this defense, an injury victim can't recover compensation for the injuries that would have been prevented by a seat belt.
How do Insurance Companies Use the Seat Belt Defense?
Is it possible to determine how much a seat belt can prevent or lessen injury in a particular type of crash? Insurance companies seem to think so, and they often raise the seat belt defense in serious accidents, claiming the victim must not have been wearing a seat belt or the injuries would not have been so severe. Even if you were wearing a seat belt, however, its effectiveness depends on a number of factors, such as the position of the belt on your body, seat belt wear and tear, how you were seated, the type of crash involved, etc. The burden is on the defendant to demonstrate, through "competent evidence," a causal connection between failure to use an available, functioning seat belt and the injury which resulted.
Insurance companies may produce studies of seat belt effectiveness to claim your injuries would have been less, but many of these studies were performed on dummies that are not built like the average American, or they had the seat belt fully functioning and securely fastened in the optimum position, which often does not reflect actual use. A defendant's scientific studies are sometimes not very scientific, and a defendant's expert witnesses are not always experts. These are some of the reasons why the seat belt defense is controversial, and only 15 states currently recognize it in their courtrooms.
Failure to Mitigate Damages and Comparative Fault
The seat belt defense in New York is used to show the injury victim failed in a duty to mitigate, or lessen, damages in the accident. A related but different concept is comparative fault. In New York, if both parties are found to have contributed to an accident through negligence, the plaintiff's own negligence acts to proportionately reduce the amount of compensation that can be recovered. It's important for injury victims to retain smart, qualified attorneys who know which legal principles apply and which don't in a New York car accident case. Your lawyer's job is to prove the other driver's negligence while keeping you from being unfairly tagged with blame for the accident or injuries incurred.
If you need any legal navigation in regards to car accidents, wearing seat belts and the seat belt defense, call the Law Office of Taran M. Provost, PLLC in Poughkeepsie and Mahopac at 845-675-3243 for a free consultation with our dedicated and successful New York car accident personal injury attorneys.