Fatal Motorcycle Accidents on the Rise in New York State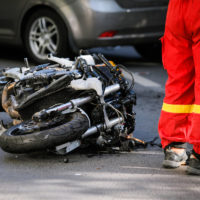 A motorcyclist driving on the wrong side of the road in the Hudson Valley was recently killed in a head-on collision near the Newburgh Armory Unity Center. The driver and passengers of the car hit by the motorcycle received only minor injuries while the motorcyclist was pronounced dead at the scene. The accident represents a continued increase in the number of fatal motorcycle accidents in New York State. Continue reading to learn more, and contact an experienced New York motorcycle accident lawyer if you've been injured in a motorcycle accident in the Hudson Valley.
National rate of motorcycle fatalities drops, New York rate increases
The Governor's Highway Safety Association (GHSA) recently released a preliminary report on motorcycle crash statistics for 2017, and there's both good news and bad news. The GHSA report shows a likely 5.6 percent decrease in motorcycle fatalities nationally from 2016 to 2017, based on preliminary data. This comes after a 5.1 percent increase from 2015 to 2016, so 2017 appears to be returning to 2015 levels.
Unfortunately, not every state saw fewer fatal crashes in 2017. In New York, there was a 14 percent increase in the number of fatal motorcycle accidents from 2016 to 2017. This means New Yorkers made up a significantly larger share of motorcycle deaths than in previous years.
In an interesting change from prior years in which young riders were more involved in fatal accidents, recent data shows riders over 40 now make up the largest share of motorcycle deaths. The average age of motorcyclists killed nationally in 2016 was 43.
Motorcycles still have disproportionate share of crashes, alcohol-related fatalities
Even with the drop in total fatal crashes, motorcyclists are still hugely overrepresented in the number of fatal crashes on the road compared to other vehicles. Motorcycle deaths occur 28 times more per mile traveled than passenger vehicle fatalities.
Part of this may be related to drinking while motorcycling: Twenty-five percent of fatal motorcycle crashes in 2016 were connected to alcohol use, and 37 percent of fatal single-vehicle motorcycle crashes involved drunk drivers. This is the highest rate of any type of vehicle. In comparison, 21 percent of fatal crashes in passenger cars involved alcohol. In New York, 27 percent of fatal motorcycle crashes had drivers over the legal blood-alcohol limit.
If you or a loved one has been injured in a motorcycle accident in New York, seek experienced legal help to evaluate your potential claims by contacting the knowledgeable and effective Mahopac and Poughkeepsie personal injury lawyers at the Law Office of Taran M. Provost, PLLC for a free consultation at 845-675-3243.