Fatal Drunk Driving Crash Results in Death of Four Women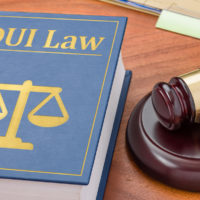 A recent tragic accident in Cutchogue has resulted in the deaths of four women. Steve Romeo, 55, of Southold, was driving west on County Road 48 at approximately 5 p.m. on Saturday, July 18. A group of eight women, all aged between 23 and 25, had rented a limousine to visit local wineries, celebrating with a friend. On the way from Vineyard 48 heading east toward North Fork, near the intersection of Route 48 and Depot Lane in Cutchogue, the limo's driver, Carlos Pino, 58, started to make a U-turn, which police officers describe as being illegal and "a dangerous move." Romeo, driving a pickup truck, is believed to have t-boned the limousine. Four of the women were killed. The remaining four women were hospitalized with serious injuries. Pino was treated at Suffolk County hospital for non-life-threatening injuries.
Steve Romeo, an owner of local business Romeo Dimon Marine Service company, initially ran from the accident scene, and was chased down by local police officers. While initial charges filed against him encompassed only misdemeanor driving while intoxicated, prosecutor Elizabeth Miller believed that other, more substantial charges would soon be added to the complaint. Romeo was arraigned while still hospitalized at Eastern Long Island Hospital in Greenport, and is being held on $500,000 bail or $1 million bond, which had not yet been posted by family members.
Locals describe the intersection where the accident occurred as being the site of many accidents. A resident of Depot Lane stated that the current blinking light at the intersection should be replaced with a regular stoplight, due to the frequency of accidents there.
Car insurance may pay some of your expenses after you or a loved one are injured in a car accident. But if you've lost a loved one in a crash, then even under New York's no-fault insurance rules, you're likely entitled to file a lawsuit against the responsible driver. Speak with a skilled personal injury attorney as soon as possible after your accident to begin building a case. Contact the Goshen law firm of the Law Office of Taran M. Provost, PLLC to make an appointment to discuss your possible wrongful death lawsuit, at 646-942-7827.