Dos and Don'ts After an Arrest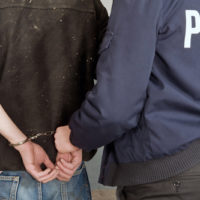 Perhaps some poor choices, or just plain bad luck, will catch up to you, resulting in you being charged with a crime. Here are some dos and don'ts for when you've been placed under arrest in New York.
DO ask whether or not you're under arrest
While arrests as depicted in the media seem clear-cut and obvious, things aren't always so clear in real life. You might think that, even though you haven't been placed in handcuffs or put in the back of a patrol car, you are barred from leaving the police's presence. In fact, police will often wait to arrest a suspect so that they can ask additional questions without having to provide a Miranda warning, which makes people less likely to continue answering questions (i.e., the warning that you have the right to remain silent, and that things you say can be used as evidence against you at trial). Beyond giving basic information about your identity, you always have the right not to provide information by respectfully stating that you do not wish to answer questions without a lawyer present. You can also ask, "Am I free to go?" If the officer has insufficient evidence to arrest you at that time, and it is clear that you will not be providing additional evidence through the officer's questions, then you may be permitted to leave.
DON'T resist your arrest
Even if you're certain the police have the wrong person, that you aren't guilty of the crime they're claiming you committed, or that they've been unnecessarily rough with you during the arrest, fighting the officer will only make your circumstances worse. Follow the officer's instructions carefully, and do not make sudden movements. Don't verbally abuse the officer. Though the original basis for the arrest may be erroneous, you can still be charged with resisting arrest or assaulting an officer even if you're never charged with the underlying offense.
DO pay attention to everything that happens during the arrest, so that you can later discuss the arrest in detail with your attorney
After you're placed under arrest, you will most likely be read your Miranda warning, reminding you of your right not to answer police questions without having your attorney present. If you are not read your Miranda warning, the police are barred from using statements you make after arrest as evidence. Remember the names of the officers with whom you speak, or who may have mistreated you during the arrest, and remember the sorts of things you said to the officer.
DO take the officer's suggestion to remain silent, and to have your attorney present
If the police begin to question you after you've been placed in custody and had your Miranda warning read to you, request an attorney immediately. While the police may ask questions about your identity and address, they cannot ask any questions that are not about your so-called pedigree once you've requested that an attorney be present.
If you've been charged with a crime in New York's Hudson Valley, contact experienced Goshen Law Office of Taran M. Provost, PLLC for a consultation, at 845-675-3243.