What Are the Six Different Types of Bankruptcy?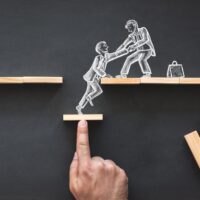 The federal Bankruptcy Code provides for multiple different types of bankruptcy for debtors. The different types, or "chapters," are available to different debtors depending on the nature and the means of the debtor as well as the type and amount of debt involved. Read on to learn about the types of bankruptcies and their uses, and call a dedicated and understanding Poughkeepsie bankruptcy lawyer to explore your options for debt relief.
Types of bankruptcies in the U.S.
The six types of bankruptcies are as follows:
● Chapter 7: Asset sale and repayment. Chapter 7 is a form of bankruptcy in which a debtor sells non-exempt assets under the supervision of a bankruptcy trustee. Any remaining unsecured debts are discharged at the completion of the bankruptcy process. There are many exemptions for the property to be collected and sold, allowing most debtors to keep most, if not all, of their property and still eliminate debt. Eligibility for Chapter 7 requires satisfying a means test.
● Chapter 13: Restructuring and repayment plan. Chapter 13 allows debtors with regular income to restructure their debts into a repayment plan, allowing a person to extend the deadline for repayment, reduce their monthly installments, and potentially reduce the total amount owed. The timeframe for a repayment plan is three or five years.
● Chapter 11: Reorganization. Chapter 11 is available to individuals, corporations, and partnerships. Unlike Chapter 13, there are no debt limits, but these proceedings are more complicated and costly than Chapter 7 and Chapter 13 bankruptcies. Chapter 11 is typically used by large companies that aim to restructure their debts.
● Chapter 12: Farmers and fishermen. Chapter 12 bankruptcy is exclusively available to farmers and fishermen and is similar to a Chapter 13 repayment plan in structure. They are typically less expensive than Chapter 11 and offer more flexibility than Chapter 13 in order to account for the seasonal nature of the debtor's income.
● Chapter 15: Foreign debtors. Chapter 15 allows certain non-U.S. debtors to file for bankruptcy in the U.S. bankruptcy courts.
● Chapter 9: Municipalities. Chapter 9 is designed for cities, towns, counties, and other municipalities to reorganize their debt and extend their repayment timeline.
Individual debtors generally rely on Chapter 7 or Chapter 13, depending on their circumstances and whether they have regular income. Corporations typically use Chapter 11, while special types of debtors rely on the other chapters. Speak with a dedicated debt relief attorney to discuss the bankruptcy option best suited for your circumstances.
If you are struggling with debt in New York, contact the knowledgeable and compassionate Hudson Valley bankruptcy lawyers at the Law Office of Taran M. Provost, PLLC for a free consultation on your case at 845-675-3243.