Could a Dash Cam Help Protect You and Your Property?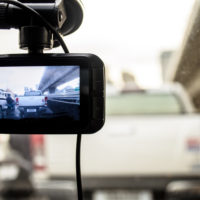 Dashboard cameras, commonly known as "dash cams," have quickly boomed in popularity, becoming widely available and affordable for the average driver. While you might think of these devices as being something only a member of law enforcement might have in their vehicle, there are many ways that footage from a dash cam can be useful to the average driver. Read on to learn more about why more New York drivers are having dash cams installed in their cars and trucks.
What dash cams do
While the most basic models are merely front-facing, dash cams can allow drivers to record what happens in front of, behind, and inside of a vehicle. Some dash cams even offer a 360˚ view of the area surrounding a vehicle. Dash cams can record audio from inside a vehicle, as well. Some cameras can be configured to stream directly to the internet. The cameras can cost between $50 and $250+. The camera will record in loops of three to five minutes in length. As the camera's memory card becomes full, the camera will start recording over the oldest loops.
How dash cams can help
Dash cams can be extremely useful in auto accident investigations and claims for damages. As with any photographic evidence, it's hard to argue with the power of video footage provided by the dash cam to prove one particular version of events. While an accident victim's or eyewitness' memory is inevitably subject to mistakes or gaps, a dash cam can prove that, for example, one driver's light was red when they entered an intersection and caused a crash. Be careful, because a dash cam can also establish how fast the camera-owning driver was traveling at the time of the crash, a fact which might be used to reduce their claim for damages.
Dash cams can be extremely useful for hit-and-run accidents. The footage can help the driver prove to their insurer that they were involved in a two-vehicle accident, which is a fact sometimes called into question by skeptical insurers. Additionally, the footage can help the driver learn the identity of the other driver, or at the least, the make and model of the vehicle.
If you've been hurt in a crash in New York, find out if you have a right to seek money damages for your injuries by contacting the dedicated and seasoned personal injury lawyers at the Hudson Valley offices of the Law Office of Taran M. Provost, PLLC at 845-675-3243, with locations in Poughkeepsie and Mahopac.