What are the Most Common Types of Premises Liability Claims?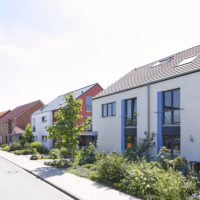 People are generally familiar with the idea of a "slip-and-fall" case: The milkshake machine at McDonald's drips, someone slips on the ice cream and breaks their hip. They sue McDonald's. But that is just one type of claim available under the umbrella of "premises liability." Read on for a discussion of some of the most common types of premises liability claims, and contact a seasoned Poughkeepsie premises liability attorney at the Law Office of Taran M. Provost, PLLC if you or a loved one has been injured in a slip/trip and fall or other premises accident in New York's Hudson Valley.
Slip/Trip and Fall Accidents
Slip and fall accidents are the most well-known premises liability accidents. These occur whenever an object or wet surface creates a hazard for guests, and the property owner or manager either knew or should have known of the danger. Slip-and-falls can be caused by, for example, wet floors due to spills, floor cleaning or weather, by difficult to see objects creating a tripping hazard in a hallway or staircase, by carpet defects such as tears or bumps, or by unmarked steps or ramps between multi-level areas in stores. Slip and fall accidents can lead to broken bones, concussions, and other serious traumatic injuries with potentially long-lasting effects. Property owners have a responsibility to keep their floors safe and mark any known hazards with appropriate signage warning of slipping or tripping dangers, and they can be held responsible if their lack of warning or upkeep leads to an injury.
Falls Caused by Defective Structures, Stairs, and Walkways
Office buildings and other public places often have large staircases, walkways, escalators, and elevators that must be utilized in order to traverse the premises. Property owners and managers have a responsibility to keep these structures in good condition. A staircase, walkway, or elevator collapse can cause devastating and even fatal injury. Elevators must be regularly inspected and stairways built to specific safety codes, in order to prevent injury to guests and the public. Whether the defect was due to failed upkeep or negligent installation, and regardless of whether the accident occurred on a commercial property, private residence, school, or construction site, if you are injured due to a structural problem, you should be compensated for your injuries.
Dog Bites and Other Animal Attacks
People are responsible for keeping their pets in line. If someone else's dog bites you while you are walking by on the sidewalk, or while you are a guest in their home, then you may have a personal injury claim for any damages you suffer. Notably, dog owners are strictly liable for any medical costs incurred as a result of their dog biting someone; you do not need to prove that the owner was negligent in causing the attack or that they knew their pet was dangerous. Dog bites can be especially traumatizing for small children, and owners must be held liable.
Municipal Liability for Street and Sidewalk Defects
Municipal liability refers to claims against the city, county, or state. Government entities are responsible for maintaining the streets and sidewalks in a safe and usable condition. If there is a defect that presents a danger to the public, the government is responsible for fixing the problem. The most common cases brought against municipalities involve sidewalk defects, which can lead to falls while walking, biking, or while using a walker, wheelchair, or scooter. There are specific rules and requirements for filing claims against a municipality, including that they must have had notice of a defect for a certain amount of time before the accident occurs in order to be held liable. Your premises liability attorney can assess whether you have a claim against the city or county for your street or sidewalk defect accident.
Experienced Premises Liability Lawyers Can Help You
If you or a loved one has been injured or killed on someone else's premises in New York, seek experienced legal help to evaluate your potential claims by contacting the dedicated and passionate Poughkeepsie personal injury lawyers at the Law Office of Taran M. Provost, PLLC for a free consultation at 845-675-3243.