Common Errors at the Pharmacy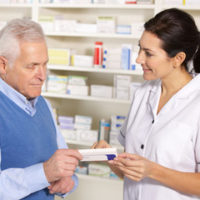 After a visit to the doctor, picking up a prescription at the pharmacy feels like a routine chore. We trust the pharmacy to promptly and correctly fill prescription orders. But pharmacies, like other medical businesses, are capable of human error, and those errors can be damaging and even fatal for unsuspecting patients. Read below for some of the typical prescription errors and recent incidents, and contact a skilled Poughkeepsie medical malpractice attorney for more information.
Causes of medication errors
Medication errors can occur at any step of the process. A doctor can prescribe the wrong medication or fail to prescribe it in a timely manner, or a doctor can prescribe appropriately but a mistake may happen with the delivery. Professionals estimate that pharmaceutical errors occur in 1 to 5 percent of prescriptions filled. Some of the most common errors include:
A prescription may be labeled with incorrect directions for usage, which is likely the most common error according to an associate professor of pharmacology at the University of Connecticut School of Pharmacy by way of U.S. News.
Patients are issued the wrong medication or the wrong dosage by a pharmacist, paramedic, nurse or other staff member.
A patient may be prescribed medication to which they are allergic, or which interacts dangerously with medication the patient is already taking, because medical staff failed to take a proper medical history.
A prescription may be misfiled and go to the wrong customer.
It is important to double-check labels, make sure you understand the instructions and associated risks, and ask any questions otherwise about your prescriptions when picking them up from a pharmacy. A person injured because of a prescription error may be able to sue the responsible parties under New Jersey's personal injury laws, if the error resulted in financial loss or a medical problem.
Over $1 million in recent fines against New Jersey CVS stores after prescription mix-ups and mistakes
Several recent cases illustrate the possible dangers of pharmacy mistakes. Five CVS pharmacies in three New Jersey counties were found to have made numerous errors in doling out medication, including giving out breast cancer medication instead of chewable fluoride tablets to children, drugs to reduce cholesterol instead of diabetes medication, and pills for schizophrenia instead of for high blood pressure. New Jersey state officials investigated the pharmacies and fined them $650,000.
CVS again faced scrutiny in New Jersey when two stores continued to operate their pharmacies and sell medications after air conditioning outages for multiple days. The inside temperatures were higher than the maximum recommended to prevent drugs and other items from losing their effectiveness. Although no injuries resulted, the Division of Consumer Affairs settled with CVS for $500,000 and a promise to correct their practices.
If you have been injured by a pharmacist's mistake in New York, seek experienced legal help to evaluate your potential claims by contacting the knowledgeable and effective Mahopac and Poughkeepsie medical malpractice lawyers at the Law Office of Taran M. Provost, PLLC for a free consultation at 845-675-3243.