Could You Benefit From a Loan Modification?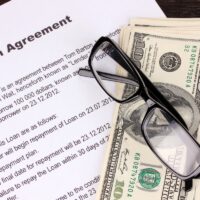 If you are struggling with debt and behind on your mortgage, your home is at risk. Defaulting on mortgage payments can lead to foreclosure and eviction. Most borrowers are concerned first and foremost with protecting their homes. There may be several options available to borrowers struggling with their monthly payments, including debt consolidation, bankruptcy, and loan modification. Many borrowers are surprised to learn that creditors are open to solutions that allow the borrowers to continue making monthly payments; it's typically more work and less profitable for banks to pursue foreclosure and eviction.
In the Hudson Valley, a loan modification attorney at the Law Office of Taran M. Provost is ready to review your financial situation and help you explore your best options to protect your home and finances. We work with borrowers struggling with consumer debts and help them find financial freedom and independence. Call today to find out if a loan modification is right for you.
What is a Loan Modification?
A loan modification is an adjustment to the terms of your existing mortgage. The purpose of a loan modification is to reduce your monthly burden to make it possible for you to keep up with your payments, avoiding default and foreclosure. Typically, this will involve some combination of reducing the interest rate, extending the total repayment term, or changing from an adjustable rate to a fixed interest rate. Borrowers may be able to save hundreds or even thousands of dollars.
Who is Eligible for a Loan Modification?
Not every homeowner is eligible for a loan modification. Simply having a high interest rate does not give rise to a loan modification if the borrower is perfectly capable of paying. Typically, loan modifications are available to borrowers who are experiencing difficulty repaying their mortgage – for example, if they have experienced sudden financial hardship. Financial hardships include things like a divorce, loss of employment, an unexpected medical condition, or a death in the family.
Borrowers are most likely to qualify for a loan modification if the following apply:
The borrower has a high-interest mortgage
The mortgage interest rate is adjustable, as opposed to fixed
The borrower is experiencing financial hardship
The balance owed on the loan is greater than the value of the property
How Can a New York Loan Modification Lawyer Help?
The government has asked that all lenders consider loan modifications to alleviate the foreclosure epidemic. Homeowners in New York have protections under the Residential Foreclosure Actions Consumer Bill of Rights and relevant sections of the Real Property Actions and Proceedings Law. These protections include the right to explore "loss mitigation" options with the lender that might help you keep the home and avoid foreclosure.
A New York loan modification attorney can help ensure that you know all of your rights and your legal options to prevent foreclosure. Your foreclosure defense attorney can help you prepare the strongest application for a loan modification and help you negotiate the most favorable terms possible, in order to save the most money in the long run.
Protect Your Home and Finances With Help from a Professional Loan Modification Attorney
If you are struggling with your mortgage or other consumer debts, you could have a variety of options available to you. A loan modification may be your best option to prevent foreclosure and maintain your finances without declaring bankruptcy. If you are behind in your house payments or in default, or if you are facing mounting pressure from various financial obligations, contact the Law Office of Taran M. Provost, PLLC for a free consultation. We will take the time to listen to your situation and help you decide the best course of action to protect your finances, your family, and your home.