New York AG Secures $330 Million in Debt Relief for Former ITT Students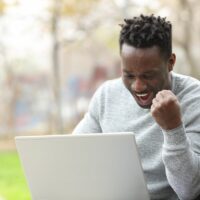 Student loans make up an astounding $1.5 trillion in consumer debt across the United States, shared among more than 44 million borrowers. The previous federal administration had begun taking steps towards securing relief for student borrowers still struggling with their loans years later, and in particular for students who were defrauded by unscrupulous for-profit schools. Although the current administration has been anything but friendly to student loan borrowers, state agencies have taken steps to improve matters, especially in the arena of students duped into paying for a degree that was worth less than advertised. New York's Attorney General, along with the attorneys general in 48 other states, recently secured an agreement with a private loan company to provide debt relief for former students of the now-defunct ITT Technical Institute. Read on to learn about the student loan relief program, and call a seasoned Poughkeepsie debt relief and bankruptcy lawyer to explore your options for debt relief.
New York and Other State AGs Secure Justice for Defrauded Student Loan Borrowers
On September 15, New York Attorney General Letitia James announced that the state, along with AGs from 48 other states, had reached a settlement with PEAKS Trust to provide relief for aggrieved former ITT Tech students in New York and across the country.
PEAKS is a private program run by the late ITT Tech and affiliated with Deutsche Bank. According to AG James, PEAKS was established after the 2008 financial crisis to offer temporary credits to cover gaps in tuition between their federal financial aid and their full tuition, which they could no longer afford. The credits required students to pay them back very quickly, and when they were inevitably unable to do so, PEAKS coerced students into taking on extremely high-interest loans.
PEAKS intimidated students into accepting these loans by pulling them out of class and threatening to kick them out of school if they did not accept the draconian loan terms. Many students complained that they did not understand the terms of these loans, and others complained that they did not even realize they took the loans out at all–PEAKS agents and ITT Tech employees were signing PEAKS loan applications without the students' knowledge or authorization.
The agreement provides a relief fund totaling more than $330 million to around 35,000 former ITT Tech students across the country, including $5 million in relief specifically for students in New York. PEAKS is required to send notices to all covered borrowers in order to stop automatic payments and will also be sending notices to credit reporting agencies to update credit information for affected borrowers.
If you are struggling with debt in New York, contact the dedicated and zealous Hudson Valley bankruptcy lawyers at the Law Office of Taran M. Provost, PLLC for a free consultation on your case at 845-675-3243.