10 Reasons You Should Hire an Attorney for Your Bankruptcy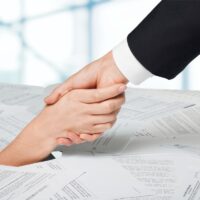 According to available data, roughly 1.5 million people file for bankruptcy every year in America. Data also indicate that bankruptcy filings have been increasing steadily over the past 20 years. If you are someone who is contemplating bankruptcy or is already in the process, it may serve you to have an experienced and knowledgeable bankruptcy attorney on your side. Let's take a look at the benefits of working with a bankruptcy attorney.
1. Help You Understand Your Financial Situation
Many people find themselves facing bankruptcy because of their poor understanding of finance, budgeting, and paying off creditors. If you're going through the bankruptcy process, having an experienced attorney on your side can help you gain an understanding of your financial situation. This input from a professional can make a world of difference as you move through and out of bankruptcy.
2. They Understand the Legal Process
Bankruptcy is a complicated aspect of the law that is often difficult for the average layperson to understand. When you work with an experienced bankruptcy attorney, you'll have a knowledgeable professional by your side who will help you navigate the maze that is bankruptcy law.
4. They Will Help You Consider Alternatives to Bankruptcy
You may feel that bankruptcy is your only option out of a disastrous financial situation. When you begin working with a bankruptcy attorney, they might offer insight into alternatives to bankruptcy, such as debt settlement. A bankruptcy attorney who has seen it all may help you find a less painful and time-saving route than bankruptcy.
5. You Will Gain an Understanding of the Type of Bankruptcy to File
If you're preparing to file for bankruptcy, you likely know that there are different types of bankruptcies available. An experienced bankruptcy attorney will help you understand the different options and which one best applies to you. You can legally try to navigate this road on your own without an attorney, but an attorney will allow you to get there quicker and with a more solid understanding of how you are going to resolve your financial circumstances. Choosing the wrong bankruptcy chapter can get you a sub-optimal result or even cause your case to be dismissed.
6. Your Attorneys Will Deal With Creditors
One of the most beneficial aspects of working with a bankruptcy attorney is that you will have someone by your side when it comes to dealing with creditors. Your attorney will help you work with your creditors so that you don't get taken advantage of.
7. Dealing with Negotiations
Creditors are open to negotiation during the bankruptcy process. The negotiation process can be intimidating if you navigate it on your own. An experienced and knowledgeable bankruptcy attorney can help you through this. Often, you will find that they will be able to negotiate a better rate than you would on your own.
8. Ensuring Creditors Don't Violate the Automatic Stay
The automatic stay is the injunctive order that keeps collection activity from occurring after you have filed a case. Some creditors might try to continue the collections process even as your case unfolds. Your attorney will ensure that your rights do not get violated.
9. You Will Save Time and Money
For some, working with a bankruptcy attorney might seem like an additional financial burden. However, the reality is an experienced and knowledgeable representative will save you time and money in the long run. By helping you tackle your creditors head-on, you will save time, energy, and ultimately money on navigating the details of your bankruptcy claim. Avoid a drawn-out, costly battle and seek the knowledge of an experienced attorney instead.
10. You Have a Better Chance of Resolving Your Bankruptcy Claim
A bankruptcy attorney will fight for your rights and what's in your best interest. Not only that, but a bankruptcy attorney will help you find solutions that you may not have been aware of. With these intentional efforts, you have a better chance of finding success when you are resolving your bankruptcy claims. You also have a higher chance of walking away with fewer bruises than you would if you try to settle your claim on your own.
Speak With an Experienced Bankruptcy Lawyer
Tackling bankruptcy on your own can be a mental strain that brings with it excessive stress. Having someone by your side who walks through the process with you can do wonders in helping alleviate those stressors. For many, having this type of peace of mind is priceless.
At the Law Office of Taran M. Provost, our dedicated and experienced bankruptcy attorneys can help you seek the relief you deserve as you move on to the next chapter in your life. Reach out today to schedule a video consultation about your case.